I love hosting guests.
I think I get it from my grandma, honestly. She's always the queen of coordinating, and with her good example, I now love it when I get out-of-towners. I'm essentially a glorified Air bnb. Needless to say, you gotta have some money, honey. Yes, you. Do not come to LA and expect to do all the things if all you saved is $200; That amount will *maybe* last you a cool 2 days of brunch, drinks, lunch, dinner and let's be real: more drinks. Here's some recommendations of my favorite things to do with visitors:
Hollywood Blvd. (for like…10 seconds)
Hollywood gets pretty hectic after about 7pm, especially Thursday – Sunday when people are out clubbing. The best time to enjoy is early morning, around 9am – 11am. Less people, more time to look for your favorite stars on the sidewalk. And like 5 Spidermans. If you want to be fancy, start on the East end and walk your way down to the Roosevelt Hotel – where you can reward yourself with a cute drink from their pool bar.
Or, my favorite, just take a drive down it if you don't really care. It's at least worth it for the weirdos you'll see.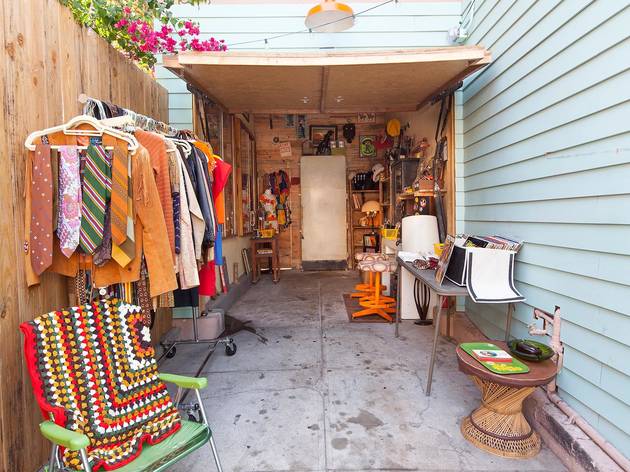 Good Time at Davy Waynes
Ah, a good ole secret entrance bar. This place is styled after the owner's Dad's 70's garage memorabilia. Spoiler: you enter through a fridge. Pro-tip: they have a great Moscow Mule and Old Fashion on TAP. At night they have great little bites on the back patio.
Drinks at No Vacancy (Hollywood)
This bar is owned by the Houston Brothers, the same people who own Good Time at Davy Wanye's. It too is a secret entrance bar, but this being my favorite one in LA by far. In fact, my bf and I had our first date here :') Known for it's romantic outdoor setting, expensive drank, and a show around 8-11pm, it's the best for visitors who really wanna treat themselves to a good time, beautiful people and a great ambiance.
Pro-tip: Order the China Doll. Also, you'll have the drunchies when you leave, so, you might as well eat the best Tofu Pad Thai around the block at Crying Tiger (it's literally a window you order at with a neon sign). Thank me later, babies.
Eat melt-in-your-mouth Sushi at Sugarfish
Holy sweet jesus. This is the best choice to eat at for all you sushi people out there. My personal recommendation is the Trust Me, which is an omakase style of dishes that just keep coming. If you're really into sushi rice, this place is SUPER special. They make their rice every 30 minutes in small batches.If there's a wait, go spend time next door at Rubies and Diamonds – they have beer and coffee and local sweets. Brb, now I need Sugarfish : (
Pay Your Respects at the Hollywood Forever Cemetery
A gorgeously maicured garden of dead people. Famous celebs like Judy Garland and Clifton Webb are buried here. But on a less depressing note, they also have movie screenings! Yes, you can actually snack on popcorn while watching movies at the cemetery. During the summer months, Hollywood Forever Cemetery opens its gates, dims its lights, and cues "Action!".  During movie screenings, it's Fairbanks Lawn transforms into an outdoor theater as patrons line up with their low chairs, blankets, and pillows. A DJ warms up the crowd before and after the movie.
See a sunset at Mama Shelter
Your girl loves a good rooftop. This place is one of the bests for cute decor, great drinks (expect to pay $12+) and if you're feeling particularly baller, order the Boujie Fries. You won't regret it.

Tacos at Tocaya
I mean, there's really no better place for tacos + a straight up GORGY environment to eat them in. Literally every corner is insta-worthy. They have great bowls, tacos and even Topo Chico (shoutout Texas!)
See a Show at UCB
This place is where superstars like Abby Jacobson and Illana Glazer (Broad City) claimed their improv fame. Shows are less than $10 every night, but make sure to book in advance – as tickets often sell out every night. It's really that funny.
Eat Pizza (& Burrata) at Pizzeria Mozza
Hands down the best pizza I've had in LA. Arguably one of the best places for fresh, authentic burrata, too. chef Nancy Silverton (seen on Chef's Table) is the star of the show, and what a show it is. Once, my bf and I dined here on our anniv and we saw Gordon Ramsey chumming it up with the cooks. It was awesome.
Take a Hike in the Hills (Not Runyon, Not Griffith)
I'm extremely fortunate to live in The Dell. The Hollywood Hills are truly a fairytale's delight. Griffith Park and Runyon canyon have NOTHING on this hike. Park at the foothills and hike up to the top, where you'll see amazing houses, 100's of species of plants, cacti and succulents and of course, the Hollywood Reservoir. The whole hike around the lake is about 6 miles, so bring a water bottle and a friend. I've seen wild deer, celebs like Blake Anderson and lots of cute dogs (even though they're not allowed!)
Eat an Impossible Burger at Umami
Not yet in stores, this burger is only at select locations across America. I've tried it everywhere all over California and Texas, and I will say, Umami Burger serves it best. It's a total must-have for when you're in Hollywood. You won't regret it. Umami is in the center of the Cahuenga Terrace hustle n bustle. Surrounding shops include: Urban Outfitters (they have a home store right outside Umami!), Space15Twenty (live shows, on occasion), Ohii (new skincare store I got a free popsocket from) and of course the famous Amoeba Records a block away.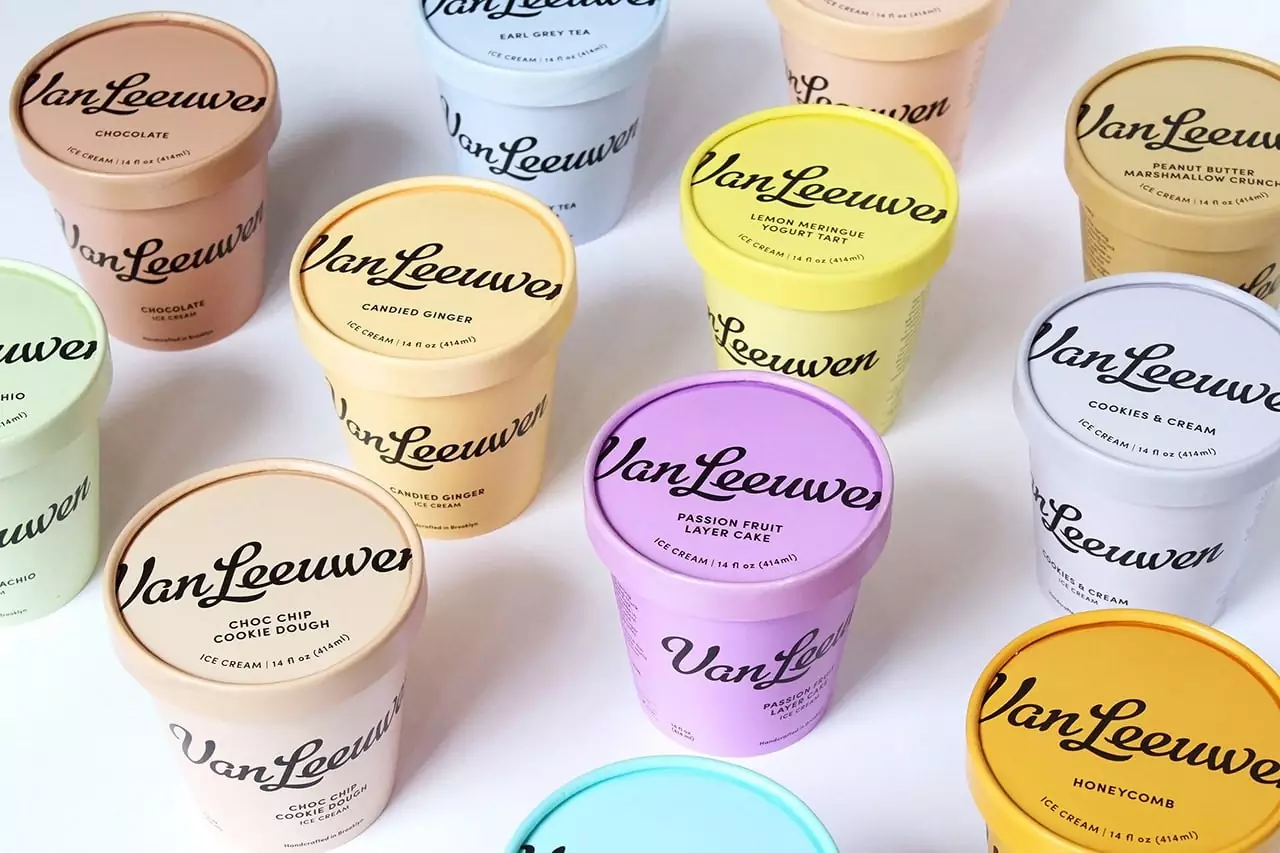 Try Vegan Icecream at Van Leewan
This place is super cute and right beside UCB Franklin. More notable in Brooklyn, this spot has all da right tings. Their whole selection is divine, but if you want to feel "healthier" (lol) get the vegan creams. My favorites are cookie dough or salted caramel in a house-made cone. Or say "Fuck it" and just buy a tub and take it back to your hotel.
For when you're tired of Hollywood:
Go To the Beach
I recommend starting in Santa Monica and walking down the beach towards Venice. You can also rent a bike or use a scooter, that's super fun. Santa Monica offers tons of outdoor recreation like volleyball, exersize equipment, acro-yogi's, rope balancing gurus, rope climbing and swing sets. if you journey across to Venice, there's fun people watching like the skate park (tons of cute little skater babies!), Muscle Beach,  vendors galore and most likely an old guy rollerskating in a thong.

High Lounge (Venice)
Since you're now in Venice, you might as *well* make your way over to High Rooftop Lounge. It's located on top of Hotel Erwin, right by the classic "Venice" sign. The view, drinks and tapas-styled snacks are amazing! Pro-tip: Make a reservation for your party at OpenTable.com so you don't have to awkwardly stand around with your drinks and enjoy a nice chill on their comfy couches. If it's cold, they have blankets for you (it's freezing after sunset!) And no, they don't sell weed.
Ride the Metro
Save your money if you're going downtown and don't wanna Uber. Flex your brain muscles and navigate your way to DTLA (or the beach!) by subway, y'all. It's like you're in New York, but not. Waaaay less crowded than NY. A ticket downtown is about $3. Compare that to an Uber and you're already mo' rich. Just buy a TAP card, load it up, and you're good.
The Broad (downtown)
The Broad is a contemporary art museum on Grand Avenue in Downtown Los Angeles. The museum is named for philanthropist Eli Broad, who financed the $140 million building which houses the Broad art collections. The museum offers free general admission to its permanent collection galleries. It's also where you can see the famous Infinity Room and artists like Lichtenstein, Warhol and Jeff Koons. Pro tip: you can score free tickets if you book in advance.
Shop at the Rose Bowl
The mecca of vintage. A place where you pay $15 for entry, but totally worth it! It's pretty much a giant garage sale in the Rose Bowl arena circle. You'll find things like designer wear, succulents, food vendors, music, and furniture (both modern and vintage).
Take a Roadtrip to Malibu (if you have a ride)
I mean…come on. Just look at it.
– meg