Sweetgreen
Just like the name, you get your dose of greens here. Sweetgreen has a rainbow of home-cooked-styled health food dishes with everything your body needs to stay on and poppin'. Every menu in each city will differ, since they cater to local farmers and what's in season. So if you see an influencer post a bitchin' meal and you don't see it on your local menu, don't be frustrated.
Personal fav: Everything. You literally cannot go wrong here. 
Veggie Grill
This small health chain is a great go-to for fast food style service. You order at the front, get a number, and someone comes to you with your vegetarian meal. It's a great staple here in LA, and is relatively budget-friendly (big win in LA). It's not a place to go for instagramable decor or plating, but it's one of the best "fast" foods here for sure.
My favorite items: Kale Ceasar Salad (add blackened chick'n  and a Strawberry Lemonade.

Locali
Come for the bowls 'n sandwiches, not the ambiance (it's really tiny!). Definitely take it to-go. Besides that little note, everything on this menu is pretty healthy. I love coming to this place for their market as well. They have a packed selection of vegan items and cool drinks for when you go camping or take a beach day.
Personal Fav: The Bourgeois Cheese (yep)
Sweetfin
This is the SPOT for when you're in the poké mood. Please don't skimp on fish in Los Angeles, because you really do get what you pay for. I love their "Pole to Bowl" culinary ethos: which means that in sourcing their fish, they use the highest-quality and most sustainable raw fish while still maintaining a reasonable price point (very similar to our sis Sugarfish). Their menu is 100% gluten free and are vegan and vegetarian friendly.
Personal fav: Yuzu Salmon, add creamy togarashi sauce (it's insane)
Sugarfish
Four words: MELT. IN. YOUR. MOUTH. I take everyone here! This sushi place has the best of the best fish for the price. A full omakase-style meal (where they bring you a course-based meal of sushi plates one-by-one and ONLY until you've finished your current table plate) is $30, tip included in the tab (love that I don't have to math here). Very nice place for simple dates.
Personal Fav: The "Trust Me", sub Seabream for Salmon.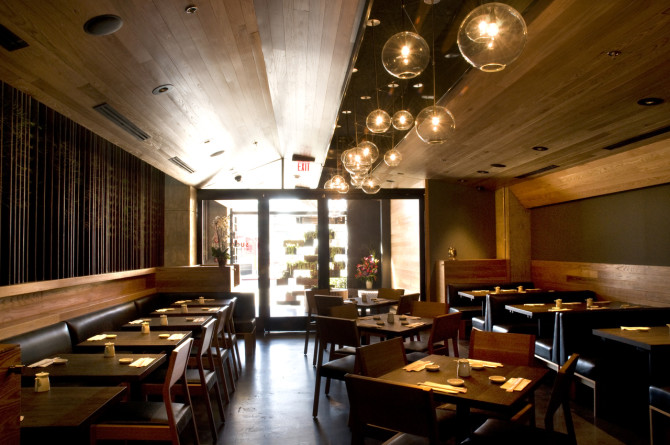 Kreation
We made it. The holy mecca for last…Miss Kreation Organic herself. This is the place where celebs get their juice fix, their salads, even their souls. From bottled beverages to their smoothies, all the way to their sinful gluten free no bullshit added cookies, this tongue-in-cheek establishment will always lead you to a better food choice. You WILL be spending a pretty penny here, folks. Hate to say it but a single juice here is around $12, and some smoothies can be up to $15. Did I say we were on a budget? No. Also fun fact I designed their website, a few of their labels and a lot of in-store posters. Cute right?
Personal fav: Marjan's Fav (green juice), and the Red Velvet smoothie.